The Commonwealth Fair 2017 | Saturday 11th November 2017, 11:30am - 6:00pm
To buy tickets online click here...
The Annual Commonwealth Fair is organised by the Commonwealth Countries Leagues (CCL) to raise funds for the Education Fund (CGEF), formerly the CCLEF.
It gathers support from many Commonwealth countries and is held at the Kensington Town Hall in London. Colourful and vibrant stalls reflect the richness and diversity of the Commonwealth providing visitors with a great and unforgetable experience - from food to craft, music and entertainment, the day provides an enriching journey through many commonwealth cultures.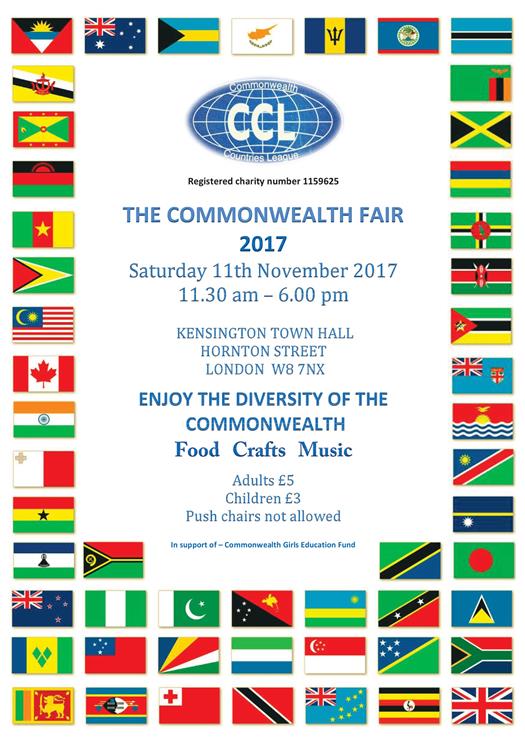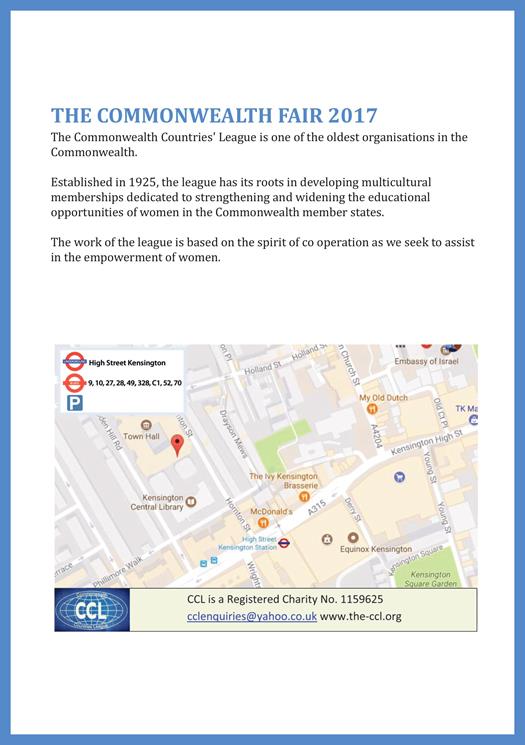 COMMONWEALTH COUNTRIES LEAGUE
Organizer of The Commonwealth Fair 2017
The Commonwealth Countries' League is one of the oldest organisations in the Commonwealth.
Established in 1925, the League has its roots in developing multicultural memberships dedicated to strengthening and widening the educational opportunities of women in the Commonwealth member States.
The work of the League is based on the spirit of co-operation as we seek to assist in the empowerment of women.